Two titans of Hearts history, Harry Zakkour and Dr Nyaho Nyaho-Tamakloe agree their club is in crisis, but not on the origins of the current problems.
Hearts are now in the relegation zone of the league with just eight matches to go. And even without sacked coach Herbert Addo, the losses keep piling up.
Former chairman Zakkour met with some other past executives of the club last week to deliberate on the best way forward for the club and now says the disunity is causing the team points.
"The club is not sitting well and we all know and even the board members are not united, we have found out that they are not one and some of them do not even go for meetings," he told Asempa Sports.
"When I was chairman of the team I travelled with them all over the country and even beyond. [Look at] the current board members, how many of them travel with the team to know what exactly is the problem?"
"I don't want to see Hearts relegated so I'm pleading with the board members to sit up because we don't want to see our dear club go down."
In their current situation, Hearts' next five games do not inspire hope, as they play Hearts of Lions, Edubiase, Kotoko, Liberty and Bechem United.
Nyaho's take
Current board member  Dr Nyaho Nyaho-Tamakloe (above, pictured) also agrees with the sentiment that in-fighting is a mjor problem, but feels people like Harry Zakkour are not helping matters.
"Unfortunately, our detractors, rather than being part of the solution, choose to be part of the problem by making pronouncements that crush the team's morale," he told Graphic Sports in an interview at the weekend.
"What we see is our people who want the team to fail, and, therefore, constantly attack the board and management. This is not healthy," Dr Nyaho-Tamakloe said.
"What the club needs now is to close ranks and support the players, management and board to succeed.
The former Hearts chairman is adamant that the team's current leadership are doing the best they can under the circumstances.
"The current board is made up of committed Phobians who meet regularly to find innovative solutions to the challenges facing management and the club as a whole. We provide management with timely directions without interfering with the day-to-day operations.
"What we need is the patience to navigate through the challenges," he said.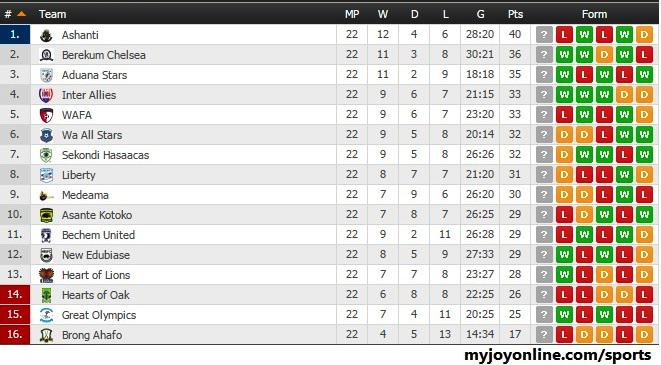 source: myjoyonline.com