Not only tools, but images too can break silence. And that's how Kendall Nkrumah defines his craft, which involves the use of charcoal to reproduce images of prominent and not so prominent persons, both home and abroad.
From late South African anti-apartheid leader, Nelson Mandela, US President Barack Obama, Chelsea's football coach Jose Mourinho, as well as the ordinary chap walking down the streets of the capital, Accra.
He's drawn all these images. Come this Friday 18 December, 2015 and with support from the World Bank and Healthlife Beverages and Market Direct, Kendall will, for the second time, outdoor selected works from the many paintings he's done over the years.
A former student of the Kwame Nkrumah University of Science and Technology, Kendall opted to study Fine Art though he was initially offered a position in the Publishing with "focus on Design and Illustration in the Second year."
He said the decision to pick Fine Art was to get closer to something that he's passionate about: "Somewhere around 2006, I chanced on Charcoal Drawing on Google and I immediately fell in love. With the choice finally made, I went to work. I totally let go of everything I knew about Art and started from the scratch. A lot of research was made into the materials of the trade.
"I had to carve a style that would always be different from what others knew. I had to use the best of materials, as it was important that would-be clients felt confident not only in the work I was doing, but also knowing that the pieces could be with them for over 100 years."
Kendall says the ultimate goal is to be involved in skills transfer, where equally creative artists get the needed assistance to enable them follow their dream.  The other end is also to change the misconception people have about the art and artists, though he acknowledges the enormity of the challenges before most of his colleagues.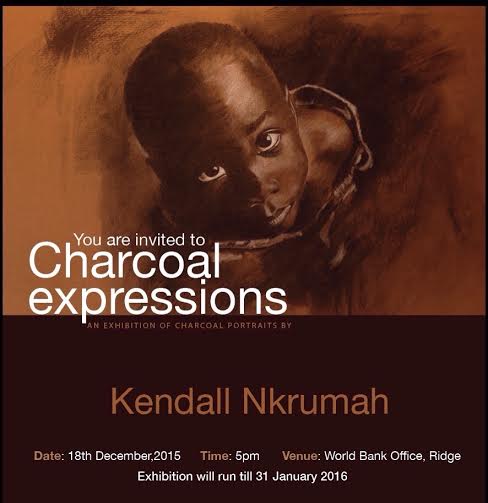 source: citifmonline.com