They'll tell you he's not worth £12 million.
When they do, politely remind them that even Raheem Sterling cost £49 million.
And that's not just guff: it's because both Raheem Sterling and Jordan Ayew have bags of potential, and clubs pay for potential as much as they pay for proven quality.
In today's crazy football transfer market, Aston Villa's quest to replace Christian Benteke – who departed to Liverpool this week – with the Ghanaian is a great move for club and player.
The versatile forward was a member of the Ghana squad at last summer's World Cup finals and helped his nation reach the final of the Africa Nations Cup in January.
Ayew's agent, Mark McKay, also told ESPN on Friday that the offer was confirmed, while Joy Sports sources also said Jordan is getting ready to fly to Enlgand for more negotiations and, possibly, a medical "in the next 24 to 48 hours".
But what does the 23 year old have to offer?
Upbringing
In 1995, after Abedi Pele won the Uefa Champions League with Marseille, legendary Ghanaian broadcaster Kwabena Yeboah had a one-on-one with the maestro.
It was in that interview that Abedi publicly gave his thoughts on the possible footballing futures of his three sons – Rahim, Andre and Jordan. He spoke about Rahim, then Andre before finishing with Jordan.
"I know they are young, but Jordan's control with the ball interests me a lot."
Kwabena asked the obvious question: which of the three would be Abedi's heir?
After laughing a bit, the great man said: "I wish they will all be great, but Jordan looks like he will be very good."
Maybe it was because from early on Jordan showed a preference for shooting at goal. Or maybe because he hung around the goal area more than Andre, who didn't like football that much, anyway.
Whatever it was, that was the beginning of Jordan's path as a striker.
Development
While his brother made his tournament debut for Ghana at the 2008 African Cup, Jordan was still waiting for his chance at Marseille, too.
The forward made his debut in 2009 and scored 14 goals in 111 league matches for Marseille (above, pictured with Andre). He managed four goals in 23 matches for them in European competitions.
In that time, he won the French league title in 2010 with OM as well as the League Cup in 2010, 2011 and 2012. But he was far from an integral member.
After eight years of bit-part roles, he moved to Sochaux in 2013 and spent six months there. But his five goals in 17 matches could not prevent the club from relegation from the top flight.
Years down the line, all indications were showing that it was Andre who will Abedi's heir. Not Jordan.
But as respected African football coach (we can call him that, can't we?) Claude LeRoy told me at the World Cup: "Jordan will make you forget Asamoah Gyan very soon. Just give him four years – and plenty patience."
Strengths
Jordan can play across the striking divide. His ability to cut in and link up with midfielders behind him and forwards near him make him versatile.
But his style has evolved since 2012, when he was most suited to playing as a central striker. Marseille's key man Andre-Pierre Gignac that year got injured, giving Jordan a chance to own the position. While his seven goals in 19 starts were not stellar, it gave a glimpse of what he had to offer.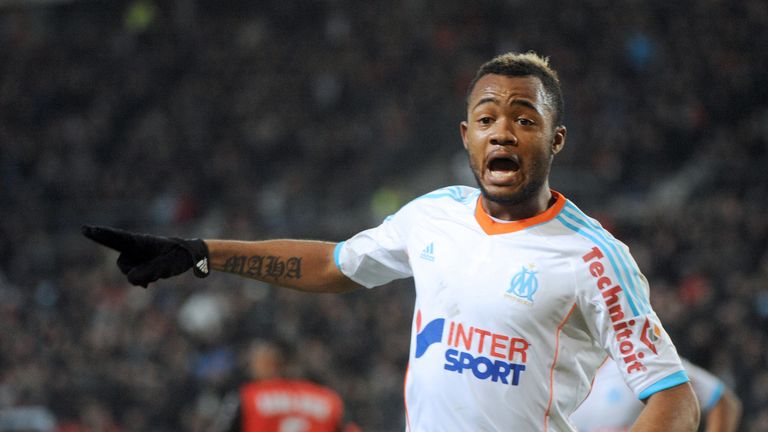 For Ghana, where Asamoah Gyan has been the undisputed champion upfront, Ayew has had to learn to play behind the strikers, or drift out wide.
And he's grown into the role as well.
It's very difficult to get the ball off him when he's in full flight. And his link up play can be great, too.
For a club like Villa who aren't always blessed with the best midfielders, a striker who takes the ball from deep and runs at defenders is a must.
Jordan is exactly that.
In the last few years, he's excelled at holding on to the ball, running at the opposition and, often, getting fouls for his team in vital areas.
It also helps that he shoots with both feet.
Weakness
Jordan is a bit of jack of all trades and master of none. You cannot really point to one outstanding attribute.
Aerial ability? Decent.
Speed? Very decent.
Passing? Very decent.
Vision? Decent.
Scoring? More than decent, but not lethal.
Better than Benteke? No.
Can he be Benteke in two seasons? Absolutely.
This is where the patience of Villa fans will be tested.  Which brings us to his attitude.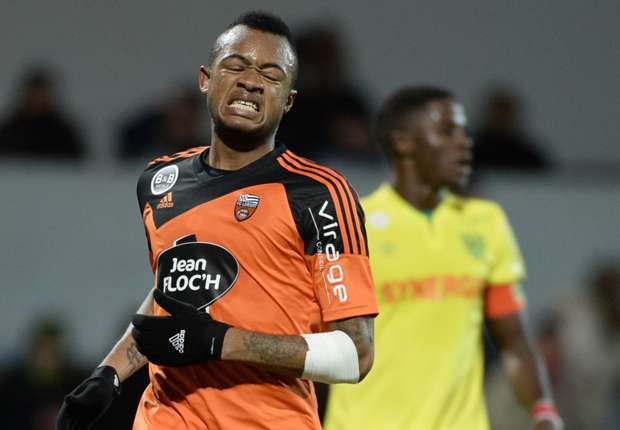 Attitude
Jordan is used to adversity.
The Ayew family has as many haters as lovers, but they are incredibly mentally tough. None of the men have dealt with pressure as nonchalantly as Jordan.
You boo? He goes on with it.
You call him names? He pretends as if he hasn't heard.
You praise him? He says thanks and gets on with it.
Racist abuse? "I come onto the pitch to play football. If it is the colour of my skin you see instead of the football I play, that's your problem. And you need help for that," he said in 2013.
Of course, all these may be good attributes that show he has a tough exterior, but it can be dangerous because sometimes Jordan can be notoriously obstinate.
He is the kind of player who'll give you a blinding 90 minutes, score one with his right foot, nutmeg two defenders, score another header and then totally lose his temper and get sent off in regulation time.
Aston Villa have got the full package.
We love to hate him
Come to Ghana. You'll get plenty newspaper clippings and TV footage and radio phone-in programs that prove it.
Jordan loves to sag his shorts. His underpants are constantly on display and it annoys a lot of fans. But, as usual, he just gets on with it.
Surprisingly, the bulk of the hate has come from his own people, in Ghana. Jordan has been called everything under the sun from lazy, sulky, entitled, to selfish, individualistic and churlish.
At different points in his career, all these words have been true; however, it is what has made him what he is.
In the meantime, he develops.
Work ethic
The number one reason why everyone is sure of his potential is that Jordan works hard. At Marseille, he was regularly last to leave training, working on one thing or other.
Same thing at Lorient last season, and for the first time at this level, he hit double figures.
It may be that Aston Villa, with a climate not as high-pressure as Marseille but at par with Lorient, will be the perfect place for this troubled genius.
In summary, Jordan has pace, scores goals, good in the air and can be moody. That sounds like Benteke's CV when Villa first signed him.
For £12m, Jordan is a great piece of business for Tim Sherwood.
source: myjoyonline.com