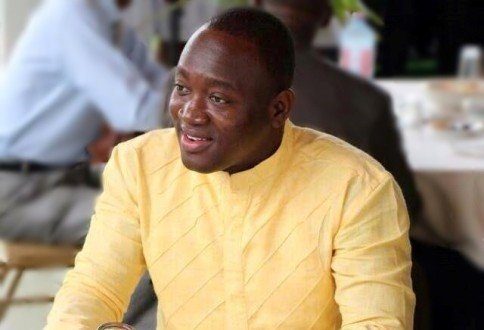 Host of Radio Gold's 'Alhaji & Alhaji' political show, and Parliamentary nominee for the governing National Democratic Congress (NDC) in the Tamale North Constituency, Alhassan Suhuyini, has admonished electorates of the Northern Region, to vote massively for President John Dramani Mahama at the 2016 polls, because he's one of their own.
He posited that, they will do the area a disservice if they reject President Mahama and the NDC at the polls.
"When a Voltarian stood to be President the whole of Volta Region voted for him until he stopped being President. Jerry John Rawlings and when Ashanti man stood to be President the whole of Ashanti Region rallied behind him until he stopped to become President, President Kufour.""When Professor Atta Mills decided to run for President the whole of central region, his home region, voted massively for him before he could win in 2008, and do you know the sad news? When John Mahama from the northern region decided to be President in 2012, the NDC in northern region lost 11 constituencies."
"For the first time in the history of this country in the fourth Republic, we had a President who won to be President without the support of his home region."
Alhassan Suhuyini was addressing students of the Northern School of Business (NOBISCO), where he presented relief items to victims of an inferno which recently gutted the Gbewaa Boys dormitory.
The items comprised roofing sheets, mattresses, branded exercise books, blankets, buckets and mosquito nets.
Mr. Suhuyini, host of Radio Gold's Alhaji & Alhaji political show, emphasized that President Mahama's unprecedented record in office warrants a renewal of his mandate to accomplish his changing lives agenda.
"We have a President who is our father and our brother. He is not only passionate about the development of this country, but in particular issues affecting northern region."
"He has demonstrated to us that he loves us. He has given us the Tamale International Airport, he has given us a teaching hospital, he is doing the road overlay, the Sawla-Fufulso road, and he is building the schools for us so let us also show that we love him."
"It is not as if he is biased because he is from the north, but it is also because he knows when he retires, he will come home and that is why it is incumbent upon us to vote for him."
"December 7 is just around the corner and God has given us a second chance. Maybe it is time for us to prove whether we love each other or we don't love each other," he stressed.
He described the opposition New Patriotic Party (NPP) as anti-northerners, saying, "In the NPP when they chose Paul Afoko to become their Chairman, when they didn't like Paul Afoko they used northerners to sign petitions to take him out."
Alhassan Suhuyini named and shamed the petitioners, saying "It was our brothers, the Anthony Karbos, the C.K Tedam's who signed the petition and got Afoko out," he alleged.
Tribal card in election years
Although campaigning along tribal lines have been repeatedly condemned as they are considered divisive, several politicians throw caution to the wind in their quest for power, and flagrantly engage in it.
The two main political parties, the NDC and NPP, are largely guilty of this practice.
Hajia Alima blasts Mahama over tribal politics
Just recently, President John Dramani Mahama incurred the wrath of opposition NPP members when he allegedly used the tribal card during his visit to the Mamprugu Traditional area, as part of his 'Accounting to the people tour'.
NPP's Parliamentary Candidate for the Gambaga/Nalerigu Constituency in the Northern Region, Hajia Alima Mahama, slammed the President following his call on Mamprusis to ignore the NPP's running mate, Dr. Mahamoud Bawumia, and vote for him at the 2016 polls.
–
By: Abdul Karim Naatogmah/citifmonline.com/Ghana