Professor Gabriel Ayum Teye was on Thursday officially inducted into office as Vice Chancellor of the University for Development Studies (UDS).
He succeeded Professor Haruna Yakubu who administered the university for five years.
Professor Teye profoundly thanked his predecessor Professor Haruna Yakubu for his immense contribution to the university's development.
He promised to adopt an all-inclusive approach to transform the UDS into academic centre of excellence.
He reiterated the need for members of the UDS community to strengthen their cooperation.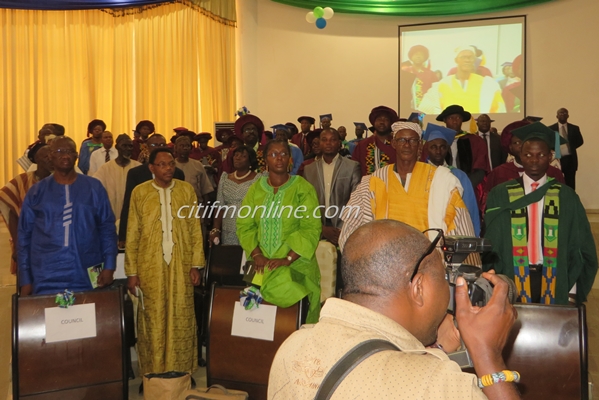 He appreciated government and the UDS development partners support over the years and called for deeper collaboration.
Nevertheless, Professor Teye said the UDS was bedeviled with myriad challenges including infrastructural deficit.
He tasked the financial administrators to rake in enough revenue for the implementation of more projects at all the multi campuses.
Among other inducements, he promised to periodically reward hardworking staff and deserving faculties.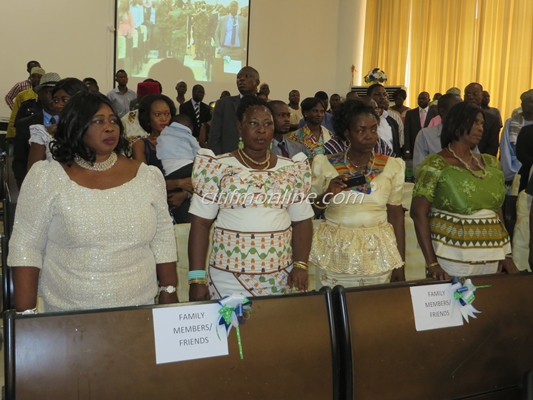 He praised the faculty heads, staff, traditional heads, family members, sympathizers, school mates and his former teachers for their affection.
The out-gone Vice Chancellor, Professor Haruna Yakubu recalled that his administration increased the university's visibility in the international community.
He was proud that the university was ranked third among the nation's public universities.
Professor Haruna Yakubu praised the university staff for their cordial relationship during his tenure of office.
He implored them to accord Professor Teye the same cordiality to build on the existing foundation.
source: citifmonline.com