Two colleges of education; the Saint Vincent and the Al-Faruq Colleges of Education in Yendi and Wenchi respectively have signed a Memorandum of Understanding (MoU) to affiliate with the University of Education, Winneba (UEW).
The affiliation would enable UEW to support the staff of the two colleges of education in terms of building their professional capacities to enhance teaching and learning.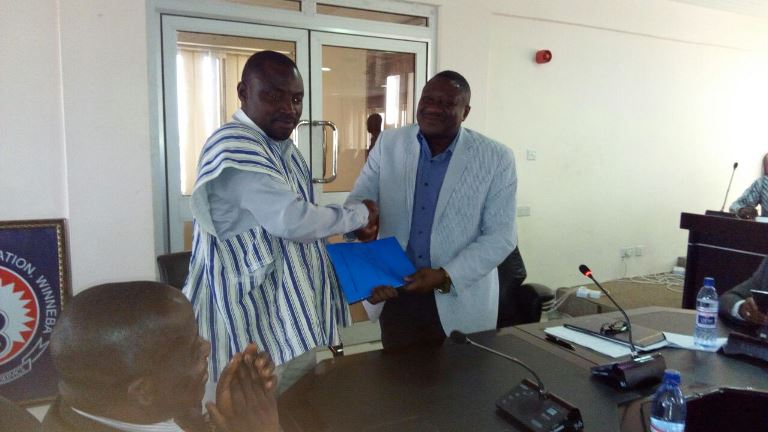 Speaking on the need for the MoU at a ceremony held at the Council chamber of the University, the Vice Chancellor of UEW, Prof. Mawutor Kwesi Avoke said the collaborations are influenced by the passage of the College of Education Act to upgrade all teacher training colleges into tertiary institutions.
Prof. Avoke noted that UEW is the only University with the special mandate to train professional and competent teachers for all levels of education in Ghana.
"This University is also the only one into Competency Based Teacher Education (CBTE) programme in Ghana; a comprehensive programme designed to build the capacities of teachers in the educational sector," he added.
UEW recently entered into similar collaborations with some colleges of education in the country.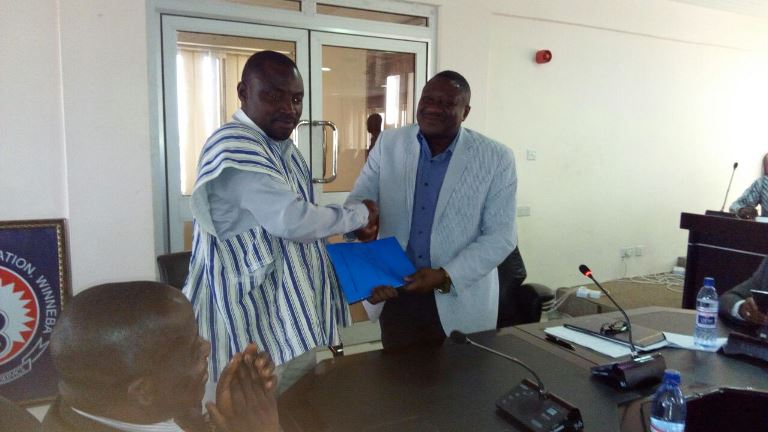 The Vice Chancellor commended the affiliated institutions for taking such decision.
"Thank you for being a part of our University as we enter into this partnership. I wish to commend the affiliation team that worked assiduously towards finalizing the documents for concluding the agreement. Also, let me commend our partners from St. Vincent and Al Faruq Colleges of Education for choosing UEW as their mentor institution in this affiliation process."
For his part, the Principal of the St. Vincent College of Education, Dr. Erasmus Norviewu-Mortty, described the MoU as "a crucial milestone in the annals of the College."
He continued that the College's ability to run its 3-year Diploma in Education program hinges on the MoU.
Acting Principal of Al-Faruq, Mr. Wahab Sualibu expressed his excitement about the relationship especially regarding the programmes which have been designed to suit their unique need.
Three of their courses, he said, shall be jointly owned by the University of Education, Winneba and Al-Faruq, College of Education, Wenchi.
The Registrar of UEW, Dr. C. Y. Akwaa-Mensah, explained that the agreement mandates the University to mentor the colleges by offering advice, direction and assistance when sought.
The two colleges were part of five private teacher training colleges that were absorbed by the government recently.
Source: citifmonline