A leading IT company in Ghana, Subah Info Solutions has announced that it will soon roll out some training modules to equip over 1,000 youth in the country with employable skills.
The Managing Director of the company, Birendra Sasmal hinted this in an interview with Citi News at the launch of the Africa Mobile & ICT Expo (MOBEX) in Accra on Wednesday.
Birendra Sasmal explained that Ghana's emerging economy will need personnel with the requisite ICT skills to manage the various sectors of the economy hence their decision.
He added that Subah is also working in collaboration with basic and secondary schools across the country to roll out the ICT training modules.
"I see Ghana as a bit deficient in ICT but there are a lot of potentials that could make Ghana become a western African hub because a lot of the youth are passionate about ICT. All these applications from Subah are being designed by local Ghanaian people and they have been trained from US, India, German and so many other places. So I think Subah could play one of the critical roles to enabling Ghana to come closer to that gap."
He said they have an institute, which train children in ICT adding that they intend to upgrade it to admit college students.
"We train more than thousands school children and we are now upgrading that institute to go to the college students. This year, our aim is to upgrade that institute to much level so that college students can come to learn modern basics in ICT. In our company we take people and train them to international standard."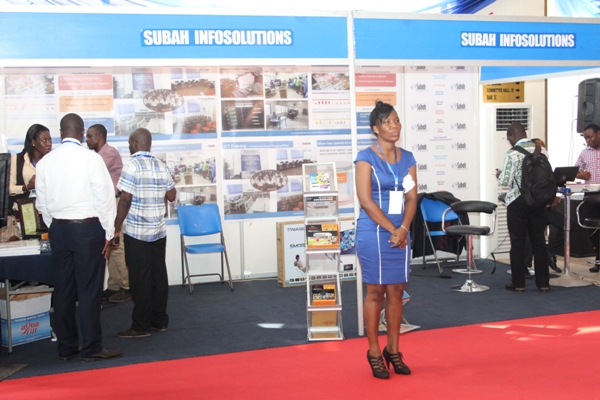 MOBEX which is a 3-day conference which brings together captains, investors and enthusiasts of the ICT industry, mobile technology lovers, students and professionals, device manufacturers, telcos, regulators and policy makers for exhibition of over over 100 quality brands and seminars.
source: citifmonline.com