The pear is native to coastal and mildly temperate regions of the Old World, from western Europe and north Africa east right across Asia. It is a medium-sized tree, reaching 10–17 metres (33–56 ft) tall, often with a tall, narrow crown; a few species are shrubby.
Pear is an excellent source of vitamin C and fibre and other beneficial nutrients. Pear can be consumed as fresh, canned, juice or dried. Pear juice can be used in jellies and jams in combination with other fruits.
Pear has soo many health and nutritional benefits and among them are
They are good for digestion and intestinal health
They are good source of fibre and and low in calories
They are very good for the immune system
They reduce inflammation
Varieties
There are over thousand of pear fruits grown across the world. The ones which do well in Ghana and other African countries Such as Nigeria, Kenya, Zimbabwe and South Africa are Fuerte, Lula, Pollock, Bacon, Gwen, Hass, Lamb Hass, Pinkerton, Reed, Zutano.
Land Preparation
A thorough land preparation is important. The land should be cleared and prepared in a way such that the fin tilth stage is achieved. All stump and weeds has to be cleared from the soil.
The purpose of land preparation is to offer the required soil conditions which will also improve the positive growth establishment of the fresh offshoots. Considering the nature of the Avocado tree, one can't neglect this operation and also be optimistic for long term sustainability of the farm.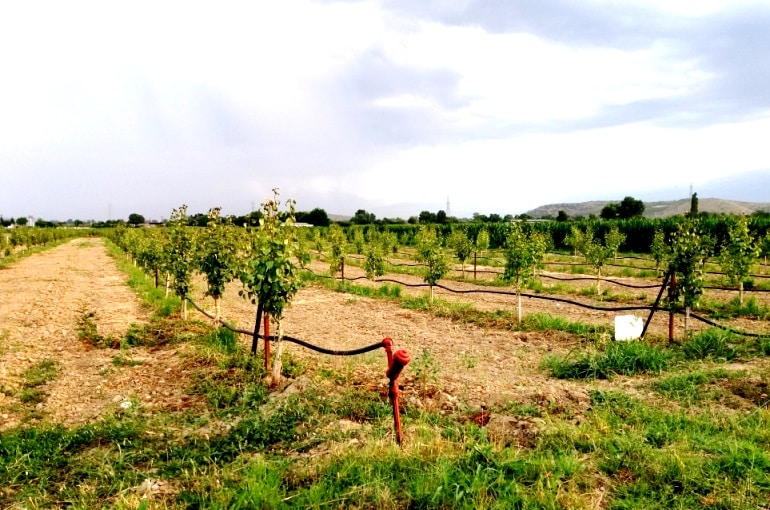 Planting the Pear
Avocados are preferably grown from grafted or budded planting materials (seedlings) to ensure uniformity and early bearing. Seedlings are planted at the onset of rains while there is an adequate supply of moisture for quick establishment.
Dig planting holes the size that would accommodate the plant in the bag at a distance of 7-13 m2.Well-decomposed manure (1kg) and/or phosphate fertilizer (30g/plant) should be placed in the dug hole. Make sure to remove plastic bag carefully to keep the rootball intact and place the plants in the holes. The young avocado plants may be inter cropped with legumes. Depending on the planting distance used, 60 (13m2)-205(7m2) seedlings will plant 1 ha.
It is normally recommended that two different varieties of pear should be planted since cross pollination will be required fruits. Also since pear flowers don't attract bees because of it's poor nectar quality, keeping bee-hives in pear field is more beneficial.
During the early or initial stages, proper manure and fertilizer application is important for vigorous vegetative growth.  Use 20-50g NPK 15-15-15, around each plant for good growth.
Source: MOFA, AsiaFarming