The South African Airways (SAA), launched it's debut flight between from Accra, Ghana to the Dulles International Airport in Washington DC on the 2nd of August 2015.
The seats of the airline are spacious enough to house any passenger: your height or weight does not really matter.
Due to the sheer size of the aircraft, the cabin compartments are spacious enough to take slightly bigger hand luggages.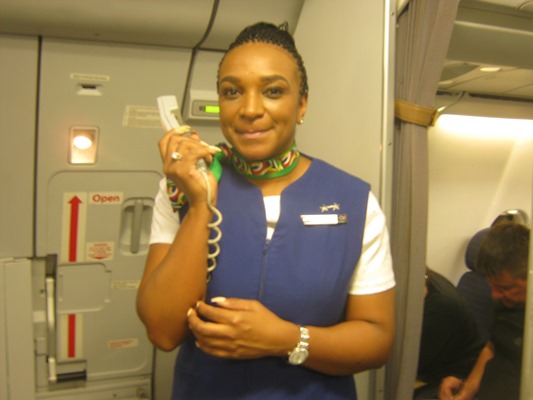 Passengers on board an SAA flight from Accra, to Washington have a wide range of movies and entertainment channels to choose from; comedy, thriller, African movies and wide range of cartoons for even kids.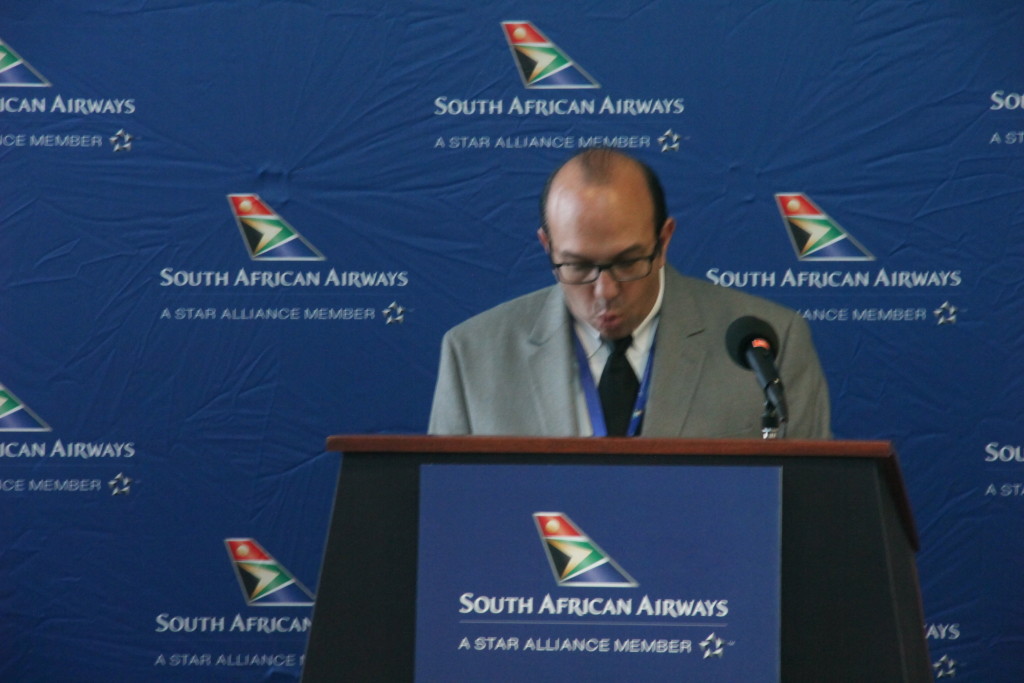 The Executive Vice-President of SAA – the Americas, Marc S. Cavaliere welcomed carefully selected guests who were on board the debut flight.
Dignitaries on board the plane were Minister of Transport, Honourable Dzifa  Attivor, as well as other Ghanaian government officials including the Acting Managing Director of Ghana Airports Company Limited, Charles Kwame Asare, Tony Lithur – Board Chair Ghana Airports Company Limited, among others.
Mr Cavaliere said  the launch  of the direct flight would  make travelling easier for both Ghanaians living in the US  and expatriates.
SAA's Flyer Program, SAA Voyager in partnership with Ecobank in Ghana,  launched the first ever co-branded Gold and Platinum SAA Voyager Credit Cards within Ghana with the intent to further expand their partnership within the African continent.
SAA Voyager and Ecobank are confident that their brands are strategically aligned. By delivering credit cards to clients in Ghana with the "best-in-class" card-based airline rewards value proposition, both partners envisage driving "first-card-in-wallet" behaviour in the African payment card market. The intent is to further expand their partnership within the African continent.
The flights from Washington D.C to Accra are scheduled for  Mondays, Tuesdays, Thursdays and Saturdays at Departure time 5:40PM,  while the flights  from Accra  to the  Dulles International  Airport in Washington D.C are  scheduled  for  Mondays, Wednesdays, Fridays and Sundays at 10:45PM.
Meanwhile South African Airways has partnered African World Airlines (AWA) for a co-share agreement.
Under the co-share agreement, AWA will feed SAA with passengers from the West African sub-region while SAA passengers connecting to other cities in Ghana or West Africa would be put on AWA flights.
source: citifmonline.com