Hundreds of New Patriotic Party (NPP) executives from across the country are converging today [Saturday] December 19, at the Sunyani Coronation Park in the Brong Ahafo Region, to take part in the party's 15th Extraordinary National Delegates Conference.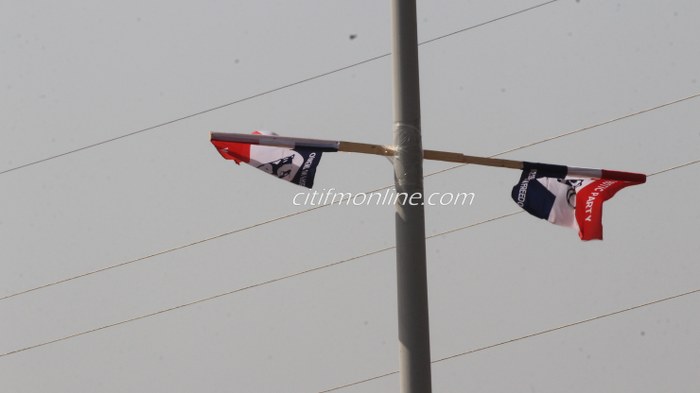 The conference, which is allowed by the party's constitution to take place particularly ahead of a major election, is among other things expected to enable the party take stock of recent happenings in its fold and agree on a way forward into the 2016 general elections.
The NPP's acting National Chairman, Freddie Blay, and the Treasurer, Abankwa Yeboah, are expected to present their reports at the conference.
The party will also use the conference to outdoor its 2016 campaign team and also introduce its parliamentary candidates to the members.
Below are NPP members expected at the conference:
Members of the National Council
Members of the National Executive Committee
All members of the Regional Executive Committees
All members of the Constituency Executive Committees
Fifteen (15) members of the National Council of Elders
Twelve (12) delegates from every external branch as defined under section 8 (2) of NPP party's Consittution
One (1) Tescon representative from each recognised Tertiary Institution in the country.
Fifteen (15) Patrons elected from among themselves.
Founding Members across the country who are signatories to the Registration documents of the Party at the Electoral Commission.
All NPP members of Parliament.
The following are also invited:
Former Ministers of State
Former MCE's/DCE's during President Kufuor's tenure
Former NPP members of Parliament
Former Government appointees between 2001-2008
Former National and Regional NPP Party Officers
source: citifmonline.com