President John Dramani Mahama is expected to begin his Accounting to the People tour of the Greater Accra region today[Tuesday].
He is expected to hand over some buses to a number of educational institutions in Accra today.
The tour will also afford the President the opportunity to highlight some of the projects executed by his administration so far.
He will later interact with the chiefs and people of the region while commissioning and inspecting projects that have been initiated by his government.
This will be the sixth  in the series of his regional tours after similar visits to the Central, Eastern, Western, Volta and Brong Ahafo regions.
Mahama in Western Region
While in the Western Region, President Mahama commissioned a number of projects and also cut sod for the construction of others.
He also used the the opportunity to perform a ceremony to convert the Takoradi Polytechnic into a technical university.
Central Region tour
The President, during his tour of the Central Region, visited the University of Cape Coast where he touched on a number of issues including entrepreneurship, recruitment of staff for tertiary institutions among others.
Eastern Region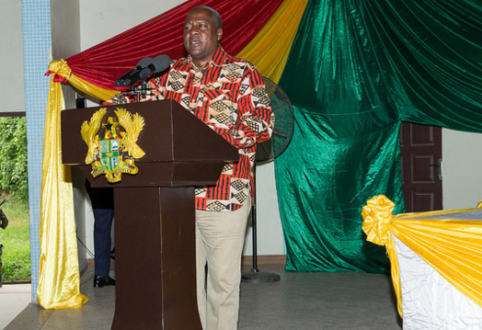 In the Eastern Region, President Mahama paid courtesy calls on chiefs, interacted with traders and residents of various communities and inspected on-going projects.
Source: citifmonline.com