Former President John Agyekum Kufour, has received an honorary award for his contribution to the socio-economic growth of the country, in the field of leadership and governance.
Receiving the award, the Former President admonished the country's youth to be focused and nurture their leadership qualities for the future.
"I believe I became what I became through a long apprenticeship that started from my student days and I wish that for the up and coming generations."
According to the Former President, whether in politics or in the corporate world, good leadership is crucial to the growth of the country and urged students at the tertiary level to strive for such qualities.
"Without good leadership that really cares about the sustainability of life we would be lost.It does not fall like a ripe fruit from the tree down for people to pick, we need to nurture it."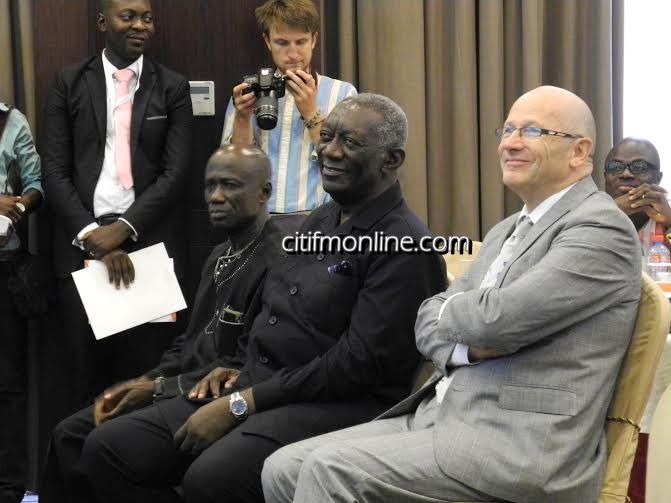 President Kufuor was speaking at the Impact Africa Summit 2016, where he was acknowledged for his role in the achievement of Ghana's millennium development goals.
Source: citifmonline.com