Voters in Ivory Coast go to the polls on Sunday 25 October to elect a new president, five years after the world's largest cocoa producer descended into post-election violence that left more than 3,000 people dead and thousands more displaced.
Mistrust is still part of the political scene with two candidates withdrawing from the contest, citing concerns about the election process as their reason for doing so. Two other candidates have predicted massive vote rigging.
Who are the main candidates?
Incumbent President Alassane Ouattara: A trained economist and former International Monetary Fund executive, Mr Ouattara is the candidate of the ruling Rally of Houphouetists for Democracy and Peace coalition.
He once served as prime minister, and before that as governor of the Central Bank of West African States.
Aged 73, he has promised not to seek a third term if re-elected. He has also promised lower taxes and to "lighten the social burden".
Charles Konan Banny served as prime minister under former President Laurent Gbagbo.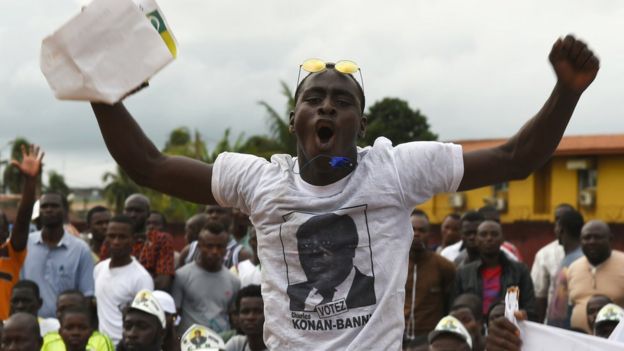 Mr Banny is also an economist and former governor of the Central Bank of West African States, and is running as an independent.
The 72-year-old also chaired the truth and reconciliation commission set up after the post-2010 election violence.
Pascal Affi N'Guessan is the candidate for Mr Gbagbo's opposition Ivorian Popular Front (FPI), and was prime minister from 2000 to 2003.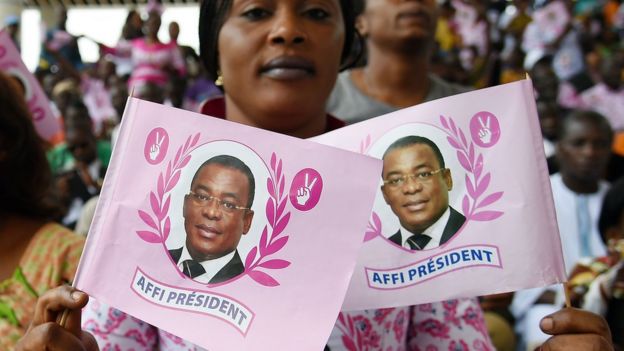 The 62-year-old telecommunications engineer is under fire from an FPI faction which wants Mr Gbagbo as their candidate despite him awaiting trial for alleged crimes against humanity at the International Criminal Court (ICC).
Mr N'Guessan's campaign message has been that Mr Gbagbo should be released, and analysts feel that calling for this at every turn strengthens his position with the party faithful.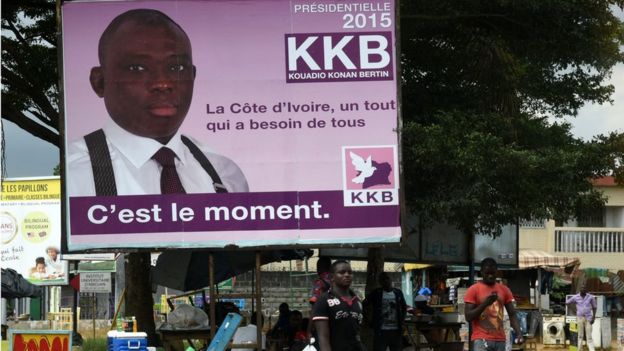 Kouadio Konan Bertin, 47, is an MP and was once youth leader in the former ruling Democratic Party of Ivory Coast.
He has pledged to bring home thousands of Ivorian political dissidents living in exile "so that we can wash our dirty linen at home".
source: bbc.com