We brought you the review of all the Premier League matches on matchday two now we bring you the reactions from the protagonists themselves. Player and coaches have reacted to their side's game….
BASH RESPONDS TO QUESTIONS ON FATAU'S WHEREABOUTS
I have twelve players who have not started I don't give reasons to them because we have 30 players and we have to select a new comment. I have no comments on that. We have 30 players, I train them and select them for matches. He is a good keeper and we have another good keeper. When we went to Algeria, Fatau caught so we want Dabuo to catch here too. No one has sidelined him.
AKUNNOUR DISAPPOINTED WITH HOME DRAW
I am a bit disappointed because we created chances to score. We could have killed the game in the first half unfortunately we could not. We will go and review but I am not happy. We are inexperienced as a team but a bit of the players have individual experience.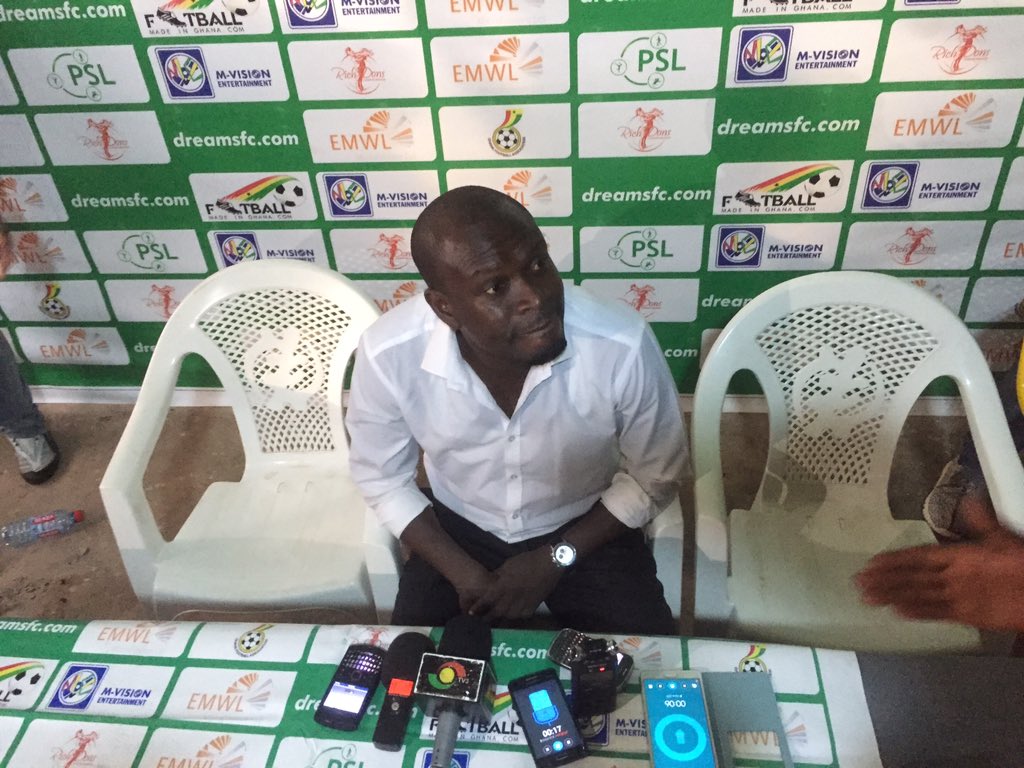 BUT ADEPA HAPPY WITH POINT
I am happy with the point especially considering the opponents. Dreams are well organized on and off the pitch. This point is a morale booster for my boys to pick a point against an organized institution such as Dreams FC.
ARISTCA CONGRATULATES TEAM ON WIN
I will like to congratulate the team for the victory. The players understood this week what I want from them. WAFA is a good team with good players and I am happy with the result. Our first half was good with five or six chances while WAFA had only one. In the second half, the game changed because Yaya had an injury. It is 1-0 and I am very happy we have got our first points on board.
BUT JOHN KILLA ASTONISHED BY REF CALLS
Everything went well but we lost this game because of a strange decision by the referee. The linesman did not raise his flag. Only the referee knows why he made the decision. In the 48th minute everyone was preparing to go to the dressing room and he gave that decision. We scored the first goal but the linesman did not know what happened because their keeper caught the ball behind the line and the referee was not sure about the moment so he robbed us twice in the first half. We were the better side in the second half.
KENI PRAISES HIS SIDE'S EFFORTS
It was a difficult game to start with because we were playing at home and they were looking for the counter attack. We did not play that well in the first half but we made some adjustment in the second half and also the players made some adjustment in the first half themselves so all credit should go to them. I was not thinking we could go clean sheets all season long. The time will come and it happened. We lost our focus and we have to work on that.
TO MAKE OWUSU BEMPAH HAPPY WITH WIN
It was a  good game. The fans came here in their numbers and we were determined to give them a good showing. We are disappointed with the concession of the game because we lost concentration and they punished us. We will have to work on that. We concentrate on game by game. Our next focus is our next game.
AND SET UP A PERFECT PARTY FOR BIRTHDAY BOY AKROFI
I am happy to win on my birthday. Now I can celebrate my birthday. Bechem United are a good side and they gave us troubles in the first half. I will rate myself 98% in my first four games because nobody is perfect.
DUNCAN REFUSES TO RESIGN
We were expecting this game will represent the turnaround of the fortunes of the club but it didn't turn out so. We did not defend well enough on the day. The game was sown up after their two goals. I have never resigned from any team. In the history of the club, if no such thing has happened before then you will be justified to say this very much unlike what has happened. If you go into times and situations like this happened, then we can surely turn the corner. I believe we can change things around. It was worse last season.
ODWO HAILS HIS SIDE'S DISCIPLINE
They came here with lion head.  A lot was said about the match so I psyched my boys for the win. All games are treated equally. Kotoko is a team and so are all the teams. We played WAFA here also. It was a difficult game but we managed to win. We are a disciplined team. We played our own game and forced Kotoko to change how they play their game.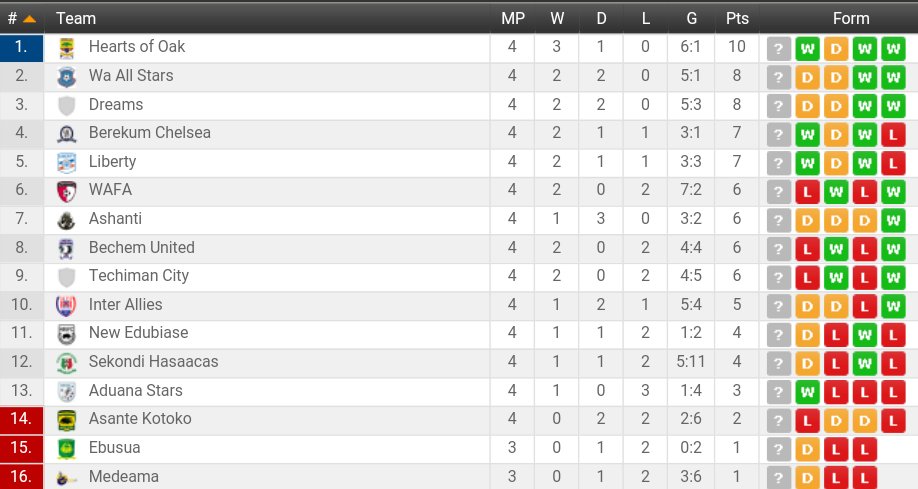 Source: joysports