Every now and then, God gifts the world a quintessence of amazing vocal talent: a voice so powerful it hits the highest notes with cheeky ease, and flows with a natural tone that sprouts goose pumps on even the toughest hide.
DZUNE – Angela Ackim – is that gift to Ghana, Africa and the World.  She's a real pot of musical treasure, as her stage name means in her native Ga language. A budding jewel in the industry, whose talent must be put on the world's musical stage for all to hear.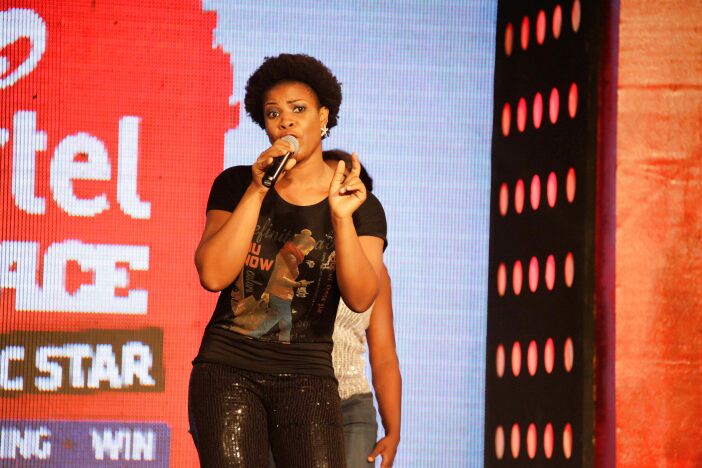 The "2015 Airtel Trace Music Star," currently has three singles to her credit. They include "Agoo" and "Ga Ntso," both recorded in 2012 by Genius Collection, and "Juju," recorded in 2014 by Mr Vacs.
The 28-year-old Singer-Song Writer has been in the industry for three years.  "My dream is to inspire the world and touch lives," she said in an interview.
"I'll be doing more inspirational songs in the coming years," DZUNE added. Apart from R&B, she'll be veering into Afro Pop and Soul genres.
But her desire to inspire the world can only materialise if she got the financial backing she needed to record more songs and promote them, too, she said.
"I need a financial push," said DZUNE, adding: "…I need to record new songs and videos."
"I write my own songs, so I don't have to buy them, but recording and promotion cost, so it's all about the money."
She said she's not averse to working hard to get to the top, once she gets a bankroller to make her dreams come true.
"I need someone I can trust to manage me: someone, who will understand me; someone who is ready to invest in me; someone, who will value my talent and help me improve."
source: citifmonline.com