A professional planner with expertise in transportation, engineering and operations, Dr. Camynta Baezie, has suggested to managers of the national capital, to close the popular Osu Oxford Street to traffic, as a means of dealing with vehicular congestion in Accra.
Oxford Street is one of the busiest streets in the capital, hosting many businesses.
Dr. Camynta Baezie, who was speaking on the Citi Breakfast Show about Accra's worsening congestion due to a fast rise in its population, commercial and residential structures, said the Oxford street should be used strictly by pedestrians as part of Accra's redesigning.
"Osu for me from a professional point of view; Oxford Street, should be typically a pedestrian street with no cars. And when I talk about the transit oriented development, this is where we have to make that road for example 'pedestrianized' with probably a bus going up and down that road with a place where the bus stops and car parks nearby; so you can park your car, jump on a bus to go along; and then come back and use your car and go away. So there are all sorts of things that we can look at in our development efforts."
Dr. Camynta Baezie lamented the situation where new residential and commercial facilities are fast springing up in the capital with no corresponding changes to the road infrastructure to make movement of people and vehicles easier.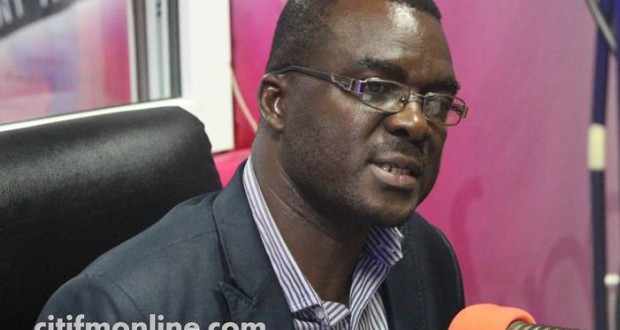 "There is a place called the Switchback road which is close to 37 Military Hospital. SSNIT is doing some new residential development which has a hotel and a shopping mall in it. But the question is that, are there any new road designs to accommodate the traffic that is going to be generated from it? Airport City development; are we having a similar redesign of the road to be able to take up additional traffic that is going to come out of it? You can see the traffic that is already building up; so what's going to happen when the development is complete for us to be using the existing roads?" he quizzed.
He added: "So in redevelopment and regeneration, what we normally do is that, we look at the existing traffic and the additional traffic that's going to come onboard as a result of the additional development; and do analysis to know whether the road can take additional traffic or not. If it can't, should we reengineer the road or look at other modes of transport to complement the existing roads?"
Dr. Baezie, who has used his expertise in the United Kingdom and the Middle East, says if Ghana's institutions will work effectively and also allow the laws on planning to be enforced; the country can chart a new path to achieving safer, healthier and accessible cities.
"Development has to be deliberate, targeted and participatory. What has happened in the last twenty years is that we haven't been deliberate in the way we go about doing things or plan so these things didn't happen by chance. We have to combine land use planning with transportation planning. The moment you divorce one from the other, you are heading for the sort of situation we have in Accra where access is difficult, traffic is all over the place; congestion is a problem. So we have to look at our land uses and deliberatively plan those uses; and link them up at the same time with how we plan our transportation network."
He noted; "Usually when we mention transportation in this country people look at roads; but we are supposed to look at all modes of transport. The first mode of transport that we all use is the walking, so we have to plan footpaths, we have to make way for people to ride bicycles before people get onto the roads. We have to include things like the railway networks and waterways. We had a network of waterways in our cities but we have choked all of them and its one of the reasons that's why we keep having perennial flooding and all that. So it's all part of the lack of planning."
Dr. Camynta Baezie, who is also an author of the book 'The African Agenda' wants the National Development Planning Commission (NDPC) to drive the agenda for change.
source: citifmonline.com