Barcelona will be hoping to inflict further damage on El Clasico rivals Real Madrid, and stay on course for a sixth La Liga title in eight years, when welcome their old foes to the Nou Camp on Saturday.
Experts are running out of superlatives for this Barcelona side. Luis Enrique's men are now unbeaten in a remarkable 39 games in all competitions, and sit nine points clear of Atletico Madrid in second, and ten clear of Saturday's opponents.
An unprecedented second successive treble beckons for the record-chasing Catalans, and victory over a Real Madrid side very much in transition would take them another step closer.
Zinedine Zidane has enjoyed mixed results since taking over from Rafa Benitez at the Bernabeu, allowing Barca to pull clear at the top of the table.
A damaging defeat at home to city rivals Atletico at the end of February put a severe dent in Madridistas' hopes that their side could mount a late title tilt, but Zidane insisted that there is still all to play for ahead of El Clasico.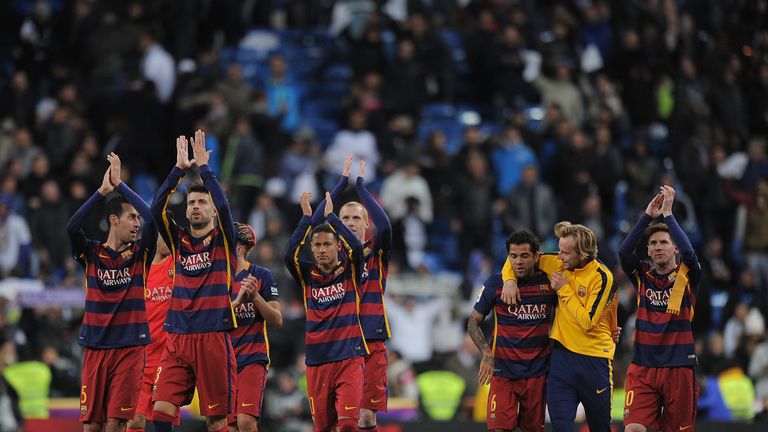 MANAGER QUOTES:
LUIS ENRIQUE
"The trident are the ones responsible for making the difference. But more than a game between tridents, this is a game between teams. We need good assists, we need help creating pressure. We need to be compact and complete and for each of the players to find their best form.We're going into the game in great form. The game needs everyone to be at 100%, and apart from Jérémy (Mathieu), all the other players have come back from international duty in perfect condition and thinking about tomorrow's game.
Games like these generate so much energy in the players that I have absolutely no concern about the number of miles they might have travelled this week."From what we can tell from Real Madrid's last few games, they have different options. They might try to put pressure on us in our half, we'll find out tomorrow.
But we won't change our way of playing. We'll try to control the ball. There is only one ball and we'll try to make it ours. And try to stop them from showing their qualities, because they have no shortage of those.The Barça players have shown time and time again how competitive their spirit is. They need to be fully charged for this, but not too much. They need to keep themselves under control. We are playing to hold onto our lead in the league. It doesn't matter how many points behind Real Madrid might be, we are still two of the best teams on the planet. This will be a difficult game for both teams."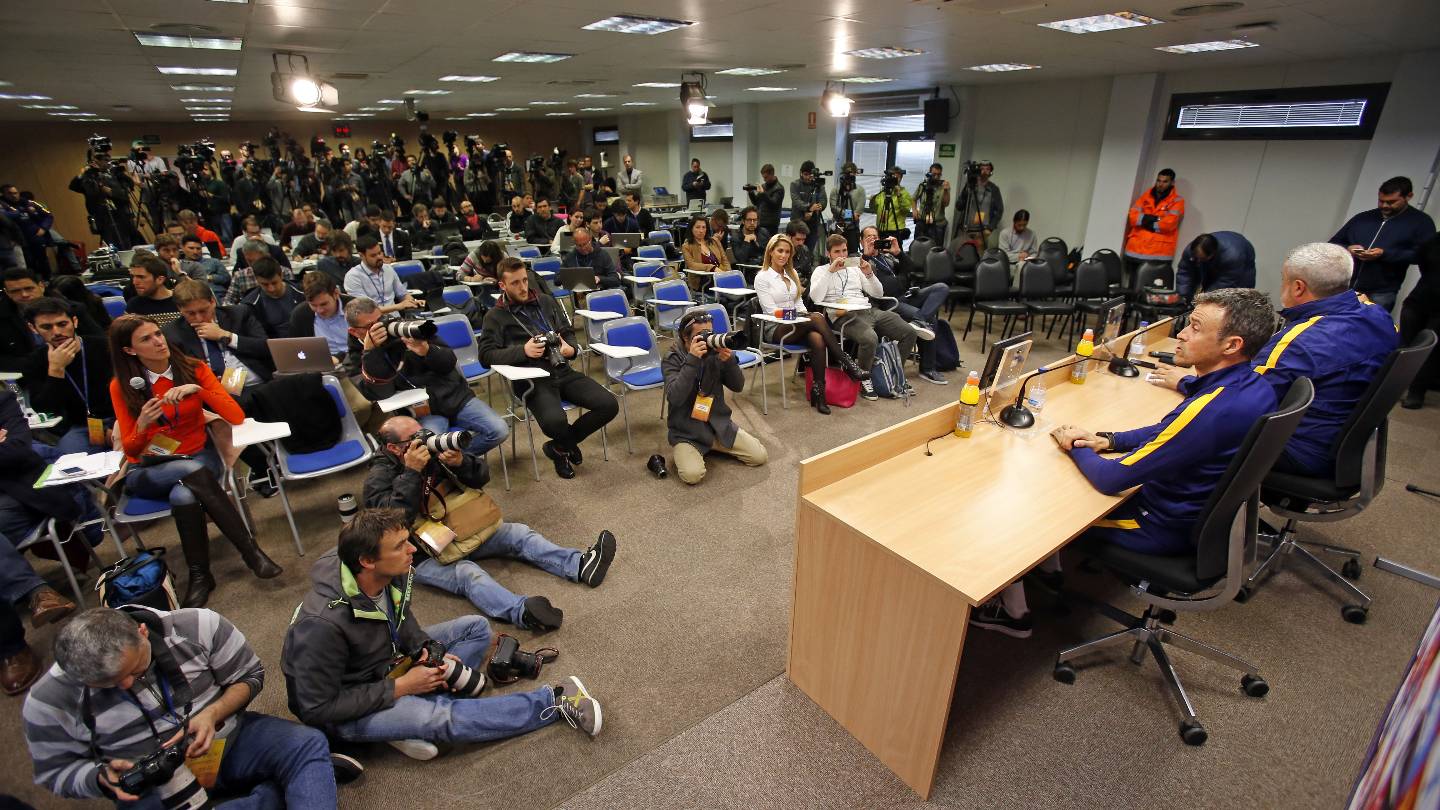 ZINEDINE ZIDANE
"For a player, the Clasico is the most beautiful that exists in football. I'm happy now to live it as coach.Players know perfectly well what happened. revenge – no, it's just a game we want to win.It's a football game. We must remember that and enjoy it – chance to play against good players and test yourself against Barca. It is not easy to beat Real Madrid. I want to see a good game of football, and to see my team winning. Not James, nor anyone else, accepts being on bench. I dont know anybody who likes being sub. But I must make decisions."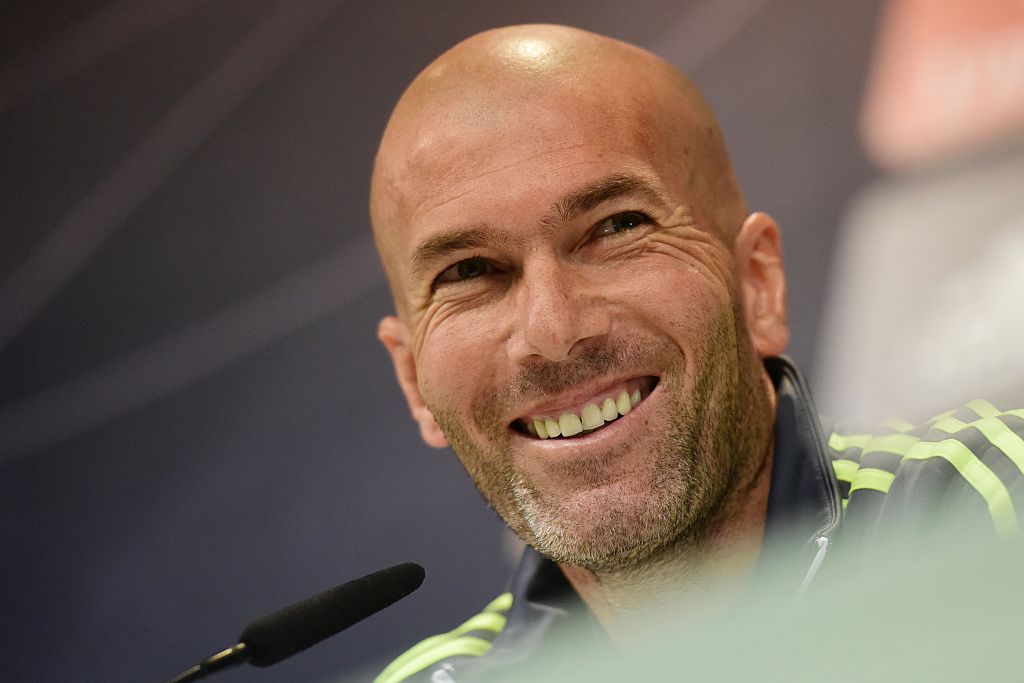 TEAM NEWS:
The hosts will be without Jeremy Mathieu, The Barcelona defender will miss up to two months after surgery to repair a torn meniscus suffered on international duty with France on Tuesday, while Adriano has also picked up a knock.The duo have joined absentee Sandro Ramirez, who is expected to be back available soon after he picked a muscle injury earlier on March.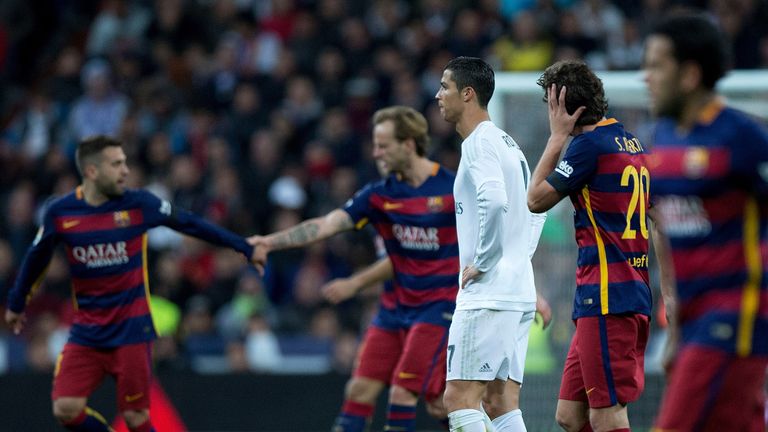 Zidane confirmed defender Raphael Varane will miss the match due to a calf injury but midfielder Toni Kroos is available despite needing treatment during Friday's training session.Otherwise, the Los Blancos boss has a full squad to choose from after his internationals returned unscathed, including Cristiano Ronaldo.
Source: wires