Inhabitants of Akatsi in the Volta Region, are unhappy over delays in the completion of an ICT Centre for students of Akatsi No 1 JHS.
The facility was handed over to the Assembly in February 2012 for completion, after it was started by the school's PTA.
Residents say the project has been delayed for over 46 months, even though a six-month duration was given for its completion.
This ICT project was awarded at a cost of 45,102.94 from the District Development Fund, to a construction firm Selack Enterprise.
A visit by Citi News to the facility which is nearing completion, saw a virtually empty building with few chairs being used by teachers.
"That project has been a talking point in the town for some time now because the project in particular if you go there, the building is there well painted but there is nothing found in there," according to a resident.
Residents who say the project was captured as one of those established by the government in the district, are worried since their wards are yet to benefit from it.
The PTA Chairman, Togbe Normenyo in an interview with Citi News could not understand why a project the PTA started is yet to be fully furnished with computers among others.
"They have completed the plastering and then the painting and the wiring, but we do not have a facility to say we are having an ICT centre. It is a worry to me because the money they are talking about is too much because I don't know if they are adding the computer to that amount. As at now, we don't have any computer in the room but they are saying that they built the ICT centre whilst they are not the ones who started the whole thing," the PTA chairman explained.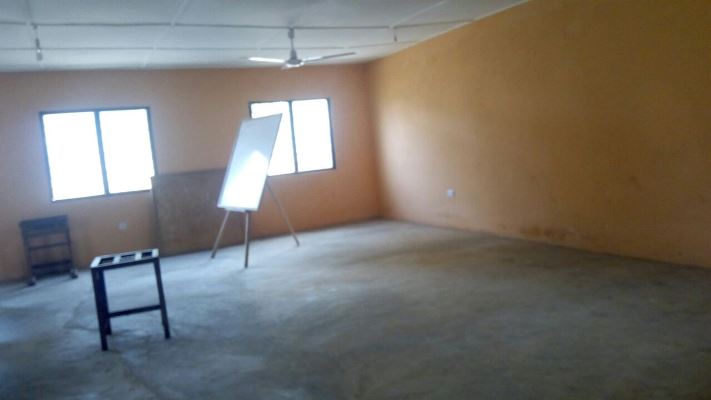 The Head Teacher of the school, who was hesitant to speak on the issue, was however unhappy with the development since the school with a population of over 400 could only boast of two computers.
The District Chief Executive, Sammy Wuadi on his part, explained that the facility is progressing steadily as it is been done in phases.
Source: citifmonline