1. Respiratory (Breathing)/Gastrointestinal (Stomach) Problems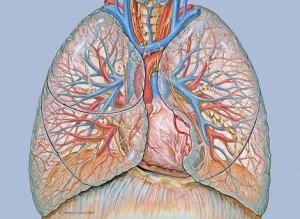 As strange as it sounds respiratory problems can occur from using perms and relaxers. Potassium hydroxide, also called 'potassium lye' is a very strong chemical and inhaling the chemical may cause coughing, sneezing, and breathing problems. If exposed to for long periods it is strong enough to cause damage to your lungs.
Ingesting potassium hydroxide can be equally damaging resulting in burns to the mouth and/or throat, vomiting, severe stomach pain, diarrhea, vomiting, and even death.
The effects of using perms and relaxers sound dangerous and it is; not just to your hair but to your overall health. Imagine something you apply to your hair having so many side effects – is having straight hair really worth the risk?
While the pictures of silky shiny straight hair are enticing, the health risks are overwhelming and not advertised nearly as much as they should be. Hair breakage, going bald, stunted hair growth, scalp infection, thinning hair, respiratory and GI problems – seems like a big price to pay for having straight hair. Consider natural alternatives to hair straightening or even going natural with braids, twists, or locks. Look good and feel good inside and out without the risk of permanent hair damage from the use of perms and relaxers.