5. Scalp Irritation/Burns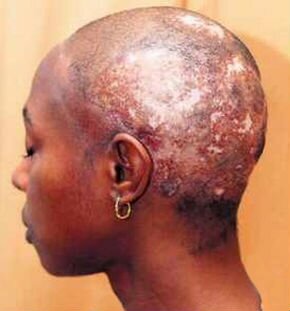 Leaving perms and relaxers on too long can case scalp irritation or burns. The problem is only worsened by using additional products containing alcohol such as hair gels or sprays. Alcohol-containing hair products can aggravate the affected area causing slow healing, further irritation, or permanent scalp damage.
Treating scalp irritation should include removing dirt and oil from the affected area with a gentle shampoo and conditioning the hair. Applying antiseptic ointment to the area will help the healing process. Remember not to scratch or further irritate the area.