A ceremony was performed last Saturday to integrate some 27 African Americans into the Ghanaian society at Komfueku in the Shama District of the Western Region.
The 27, who are students of the Berea University College in the United States, were visiting their ancestry for the first time.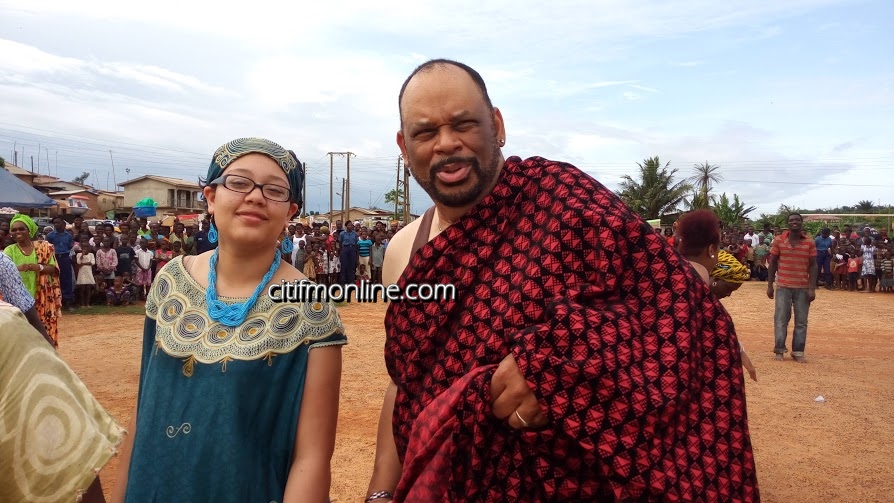 Dressed in beautiful Kente cloth and other colorful African prints of historical significance, each of them were given traditional Ghanaian names and handed over to a clan head at Komfueku.
They were taken through other societal norms and initiations amidst drumming and dancing.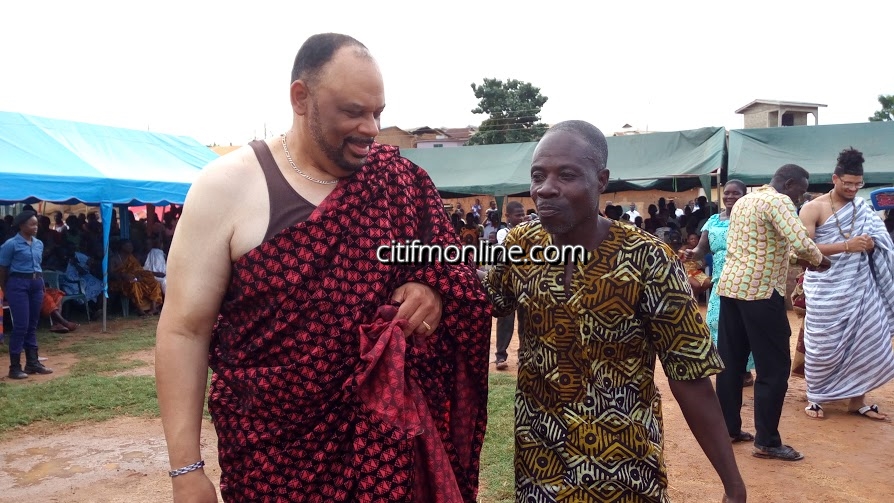 "Too often we know so little of our African heritage, almost nothing. And the information we do know is incorrect. We've listened to a lot of stories about the African continent in the states. The reception given us has shown the love and care of the African,"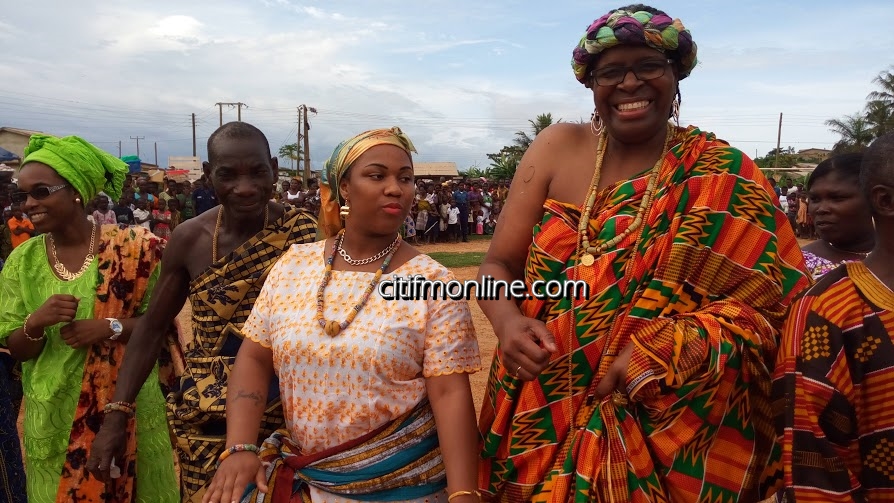 Dr. Kathy Bullock told Citi News in an interview.   She added that "Ghana is a beautiful land with lovely and hospitable people.
The love and sense of belonging exhibited by the people of Komfueku and for that matter Ghana at large has given us the meaning and hope we've been yearning for. We are indeed happy to be home."
The Student leader who is studying African Studies and Arts in the university, Miss Rodgers, expressed satisfaction for the historic visit. She said "it's a life changing experience. I now feel very complete.
I feel like I'm now in my own personal time of growth. You cannot know yourself until you know who you are. Our roots in the states are lost in translation, misinterpreted, and so many of us do not know who we are.
It's good to visit our motherland and all African Americans must visit their roots." Miss Rodgers told Citi News that more importantly, "you need that sense of freedom so you can be creative and feel the way you need to be and become a leader.
I love dancing but in the states if you are not dancing the way they do it, they look down at you. But here it's been very fun, exciting and entertaining. We are one family and I'm happy to be home."
The 27 were brought to Ghana through the collaborative effort of the Minister in charge at the St. John Methodist Church at Komfueku Rev. Kwame Wobir Nkrumah, the Assembly Member for the Komfueku-Ituma Electoral Area Percy Ahinakwa and the chiefs and people of Komfueku.
Rev. Wobir Nkrumah, who is also the Chaplain and the Guidance and Counseling Coordinator at the Shama Senior High School told Citi News that, "it is what we can also do for humanity.
We take them to the Elmina and Cape Coast Castles, and Assin Manso to learn and know the processes that led to their stay in the United States and other places of significance. We help them know their roots."
The Assembly Member for Komfueku-Ituma Electoral Area, Percy Ahinakwa said, "we have been embarking on this move since 2012.
When they come, they give support to the Komfueku community. They have since 2012 built a primary school for us.
They are even planning other infrastructural projects. They also connect with their families here all the time when they go back to the states."
Source: citifmonline