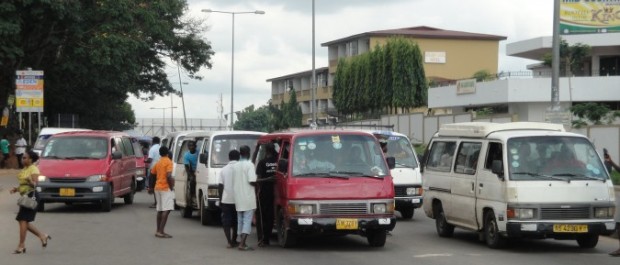 Ghanaians will from today [Monday] pay 15% more on transport fares following an increment announced by the Ghana Private Road Transport Union (GPRTU).
The increment comes on the back of a mid-year review of fares by the union in the midst of announced increases in fuel prices.
The General Secretary of the Union, Stephen Okudzeto in an earlier interview with Citi News said the increment has been communicated to all stakeholders including the Transport Ministry.
"We engaged the services of a consultant this time and this is our last increase since January," he said; adding that they took into consideration a number of factors in the "market including the recent fuel increase of 9 percent and the 4 percent which equals 13 percent."
"Our threshold is 10 percent and after we key in all those components we realized that transport fares should be reviewed and as a result of that we decided to come out with a moderate increase of 10 percent so that the commuters will not feel it that much, taking effect on Monday," he added.
The National Petroleum Authority (NPA), has increased fuel prices twice in less than two months.
On May 17 and June 16, petroleum prices were increased by 17% and 14 pesewas respectively.
Following the fuel increases transport operators had insisted that transport fares should be reviewed but the matter was deferred to the Transport Fares Review Committee.
Source : citifmonline.com